Are you searching for employment opportunities? Are you looking for your next career move? Need some help with your resume or finding connections in your industry? We would like to come alongside you to provide support during these unprecedented times.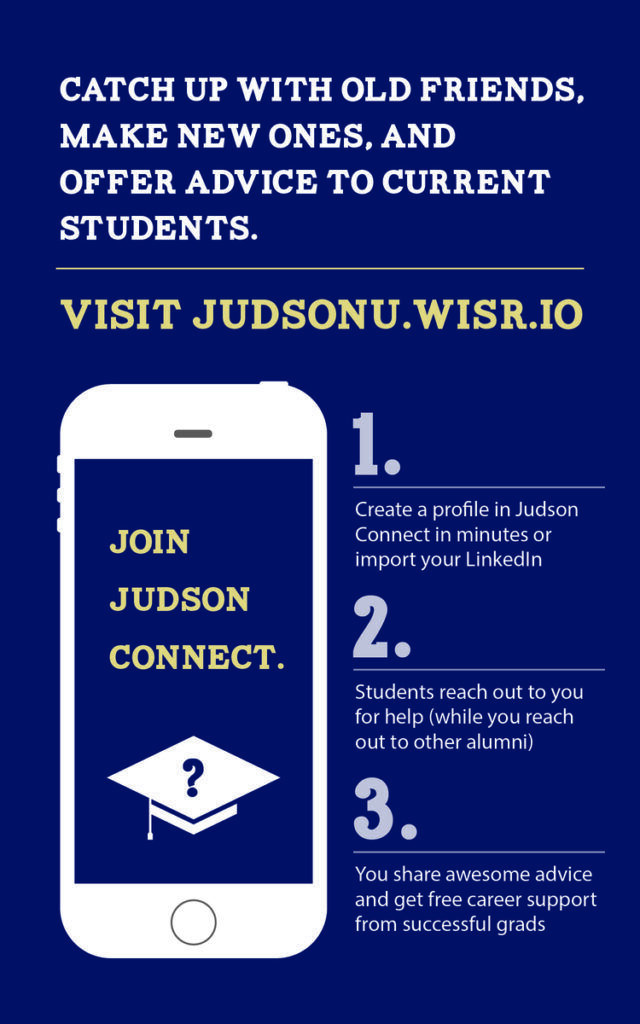 On June 10, Judson will be hosting a virtual networking day through its newest online networking platform Judson Connect! Members of the Judson community (alumni, students, spouses of faculty/staff, and other Judson community members), are invited to register for virtual networking day to receive the opportunity to work one-on-one with a fellow Judson alum or member from the Judson Alumni board on things such as resume assistance, interviews tips, or general career advice.

Depending on your major or desired career field, you will be matched with a Judson alum in a related field or major. On the day of the event, you and your alumni mentor will meet virtually using Judson Connect's online calling feature and chat function.

We invite you to fill out an online registration form and sign up for a time slot that works best for you and your schedule.
Please reach out to Rachel Hamann, Director of Career Services, at [email protected] if you have any questions.