Provost and Chief Academic Officer Dr. Gillian Stewart-Wells emailed faculty with the following announcement this week:
We have three fantastic colleagues who are saying "au revoir" to Judson and moving on to tackle other goals and dreams in their lives: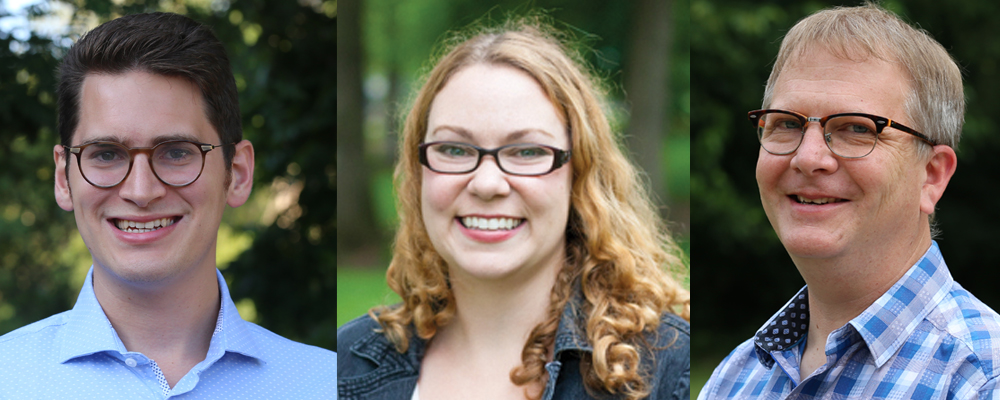 If you didn't get a chance to know Daniel Burkett, Assistant Professor in the Math/Science department, you missed out. His enthusiasm and energy were evident in all that he did. Though here only a year, I received numerous accolades about Prof. Burkett from colleagues and students alike. Prof. Burkett has accepted a position teaching high school Chemistry down in Florida. Daniel, we wish you the best in this new adventure. You will be missed.
We also bid "adieu" to Dr. Amber Randolph, Chair of the MACC program in the Division of Professional Studies. Amber came on board several years ago as the program was just getting off the ground, and has led it valiantly on its way to CACREP accreditation. Her steady hand and oh-so-kind disposition created a wonderful blend as she tended to her team and her students. Amber's family, as you may know, has grown in the past year and a half, and she'll be departing to take care of that important commitment in her life. Amber will be around this summer, getting the program ready as we search for a new program director. Thank you, Amber, for your commitment and service to Judson!
Finally, it was still the early 2000s when David Amundson joined Judson in the field of Architecture. Prof. Amundson is moving to Nashville this summer and is departing his role as a technical faculty in the Department of Architecture's Fab Lab and the Wood shop. David's thoughtful social consciousness, combined with a wry sense of humor, contributed greatly to the department over the years. We are grateful that, before he goes, Prof. Amundson is taking time to establish solid footing for the next person to fill his role. We wish David good health and joy down in Tennessee. Please come back to visit often!
A. Gillian Stewart-Wells, PhD