Judson University will be closed on Monday, May 25, in observance of the Memorial Day holiday. Regular business hours will resume on Tuesday, May 26. We hope you are able to enjoy this time and can honor the profound sacrifices of those who served our country in the armed services and their family members.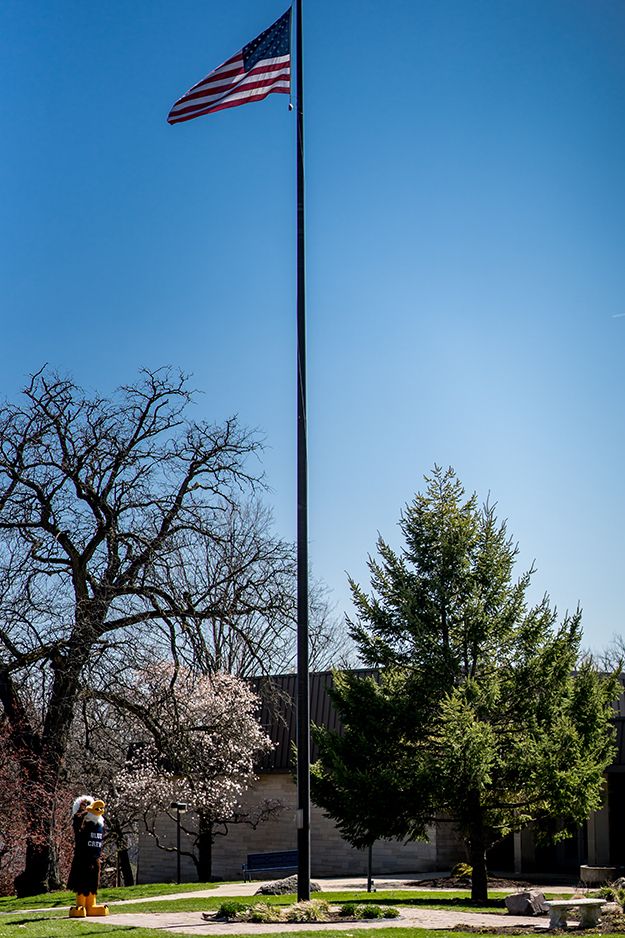 There will be no public Memorial Day programs planned by the city of Elgin and the Elgin Patriotic Memorial Association this year, but there will be an opportunity for citizens to pay tribute to the real meaning of the day.
From 11:00 a.m. until early afternoon on Memorial Day there will be a variety of wreaths and floral tributes on display at the base of the large Civil War Memorial in the Grand Army of the Republic (GAR) section at Bluff City Cemetery.
This continues a tradition that has been part of Elgin's Memorial Day observance since the Civil War. The display will be highlighted by a large wreath placed by the City of Elgin and surrounded by floral tributes of the twenty civic and veteran's organizations that make up the Elgin Patriotic Memorial Association.
Visitors to Bluff City Cemetery are asked to follow a marked route in their vehicles which will take them by the memorial. No exiting of the cars will be permitted. Programs normally scheduled for the Elgin Veterans Memorial Park, Mount Hope Cemetery, and Lakewood Memorial Park will not be held this year.
Bluff City Cemetery is located at 945 Bluff City Boulevard on Elgin's east side.
The Elgin Patriotic Memorial Association will also broadcast a brief tribute on WRMN radio 1410 AM on Memorial Day. This program will also be heard on WRMN1410.com and live streamed on Facebook.