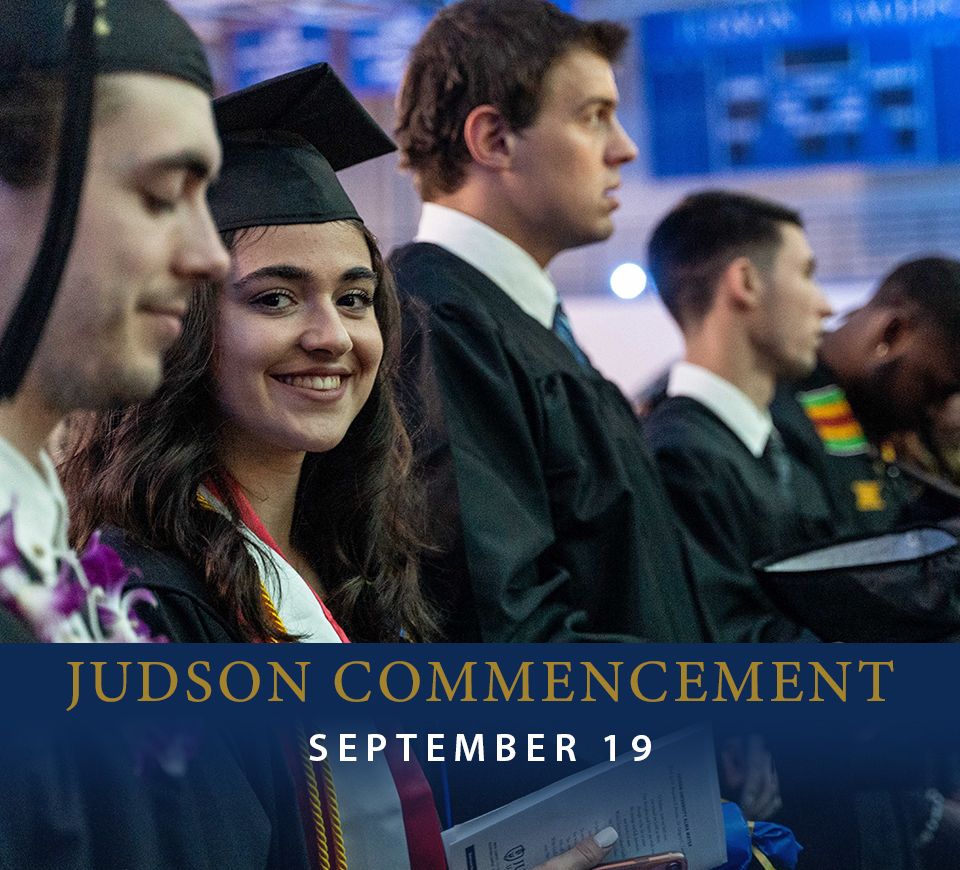 Congratulations to the nearly 200 students who graduated from Judson as of May 2. Our community of faculty, staff and alumni are invited to connect with these new Judson graduates through LinkedIn and Judson Connect (https://lnkd.in/eSjvP_S) as they begin their careers and prepare for what is next.
Certainly, this graduating class has been trained to think critically and act with intelligence, excellence, integrity, curiosity, grit, compassion, and kindness. This Class of 2020 – as well as the Classes of 2021, 2022 and 2023 – can say with certainty that they can roll with crises and still meet expectations; master technology and improvise when necessary; and carry on in a time of transition and uncertainty.
Congratulations to the Class of 2020! We look forward to having as many of you return to campus on Sept. 19 for commencement.