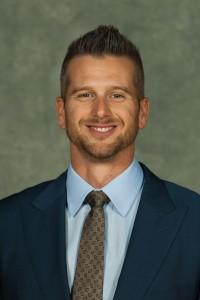 The Judson University Men's Basketball Program has hired Bruce Field as the Head Men's Basketball Coach on Friday. Fields succeeds Brian Thrift, who resigned to become the Athletic Director and Head Boys Basketball Coach at Brazos Christian High School in Bryan, Texas.
Fields has been the lead assistant coach for the program for the last two seasons. While at Judson, Fields has seen successes including a four-game home conference winning streak during the 2019-2020 season. The Judson staff coached a balanced offensive attack that included five players averaging 10-plus points-per-game. That season also included a 90-89 upset over #9 Madonna during the season opener.
Thrift leaves Judson as the eighth winningest coach in program history and established a strong culture of character and sportsmanship as the Men's Basketball Program won the CCAC Champions of Character Award in each of the last two seasons.
"Brian Thrift has established a healthy team culture and invested liberally in his student-athletes in his years at Judson. Our Men's Basketball program rests on a strong foundation due to Brian's leadership and we will miss his many contributions to our Athletic Department and to Judson University."