Judson University is pleased to announce retired U.S. Army Gen. David Petraeus will keynote the ninth World Leaders Forum this October. The decorated general will share insights from his 37-year career in the U.S. military. Notably serving as commander of U.S. forces in Iraq and Afghanistan and later director of the Central Intelligence Agency, Petraeus is among the most recognized military leaders of the post-9/11 era. Distinguished Judson University alumnus Mark Vargas, who met Petraeus while serving as a civilian in Iraq, will moderate a Q&A session with the general.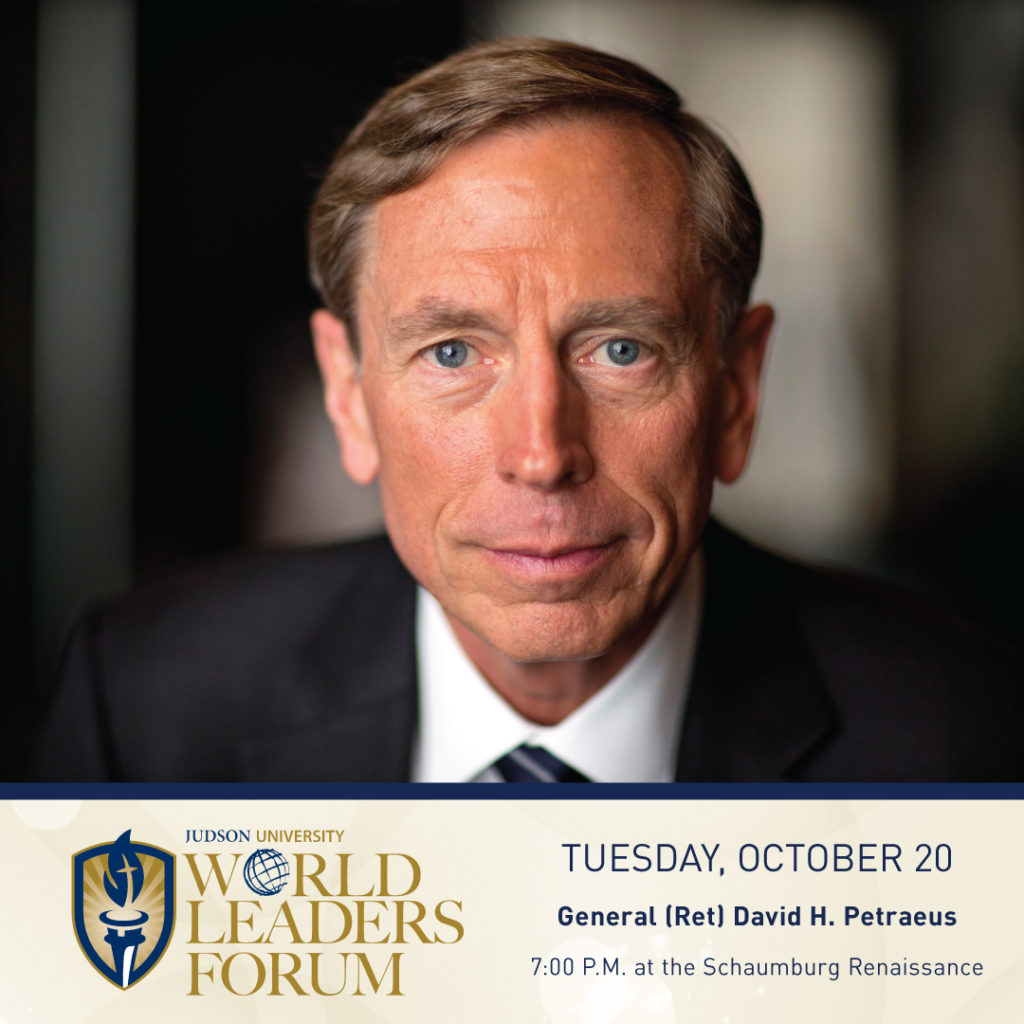 The 2020 World Leaders Forum will be held at 7 p.m. on Tuesday, Oct. 20 at the Renaissance Schaumburg Convention Center to accommodate growing interest in Judson's signature event for students and the surrounding community.  A VIP reception will be held prior to the event at 5 p.m. with appetizers, networking, and meet-and-greet opportunities with General Petraeus.

Tickets for the event start at $75. All Judson students, staff, faculty and alumni can save $25 per ticket by using promo code: JUFAMILY when registering. This discounted price will be available until 2/29/2020.

Click here to learn more about registration and sponsorship options. We hope you'll join us and be inspired at the 2020 World Leaders Forum!