The Judson's Business Department has 12 students interning for the Chicago Auto Show this week to help with logistics of the Auto Show. The Chicago Auto Show is the largest auto show in North America and this year marks the 112th edition of the Chicago Auto Show. The event is held from Feb. 8-17 at Chicago's McCormick Place.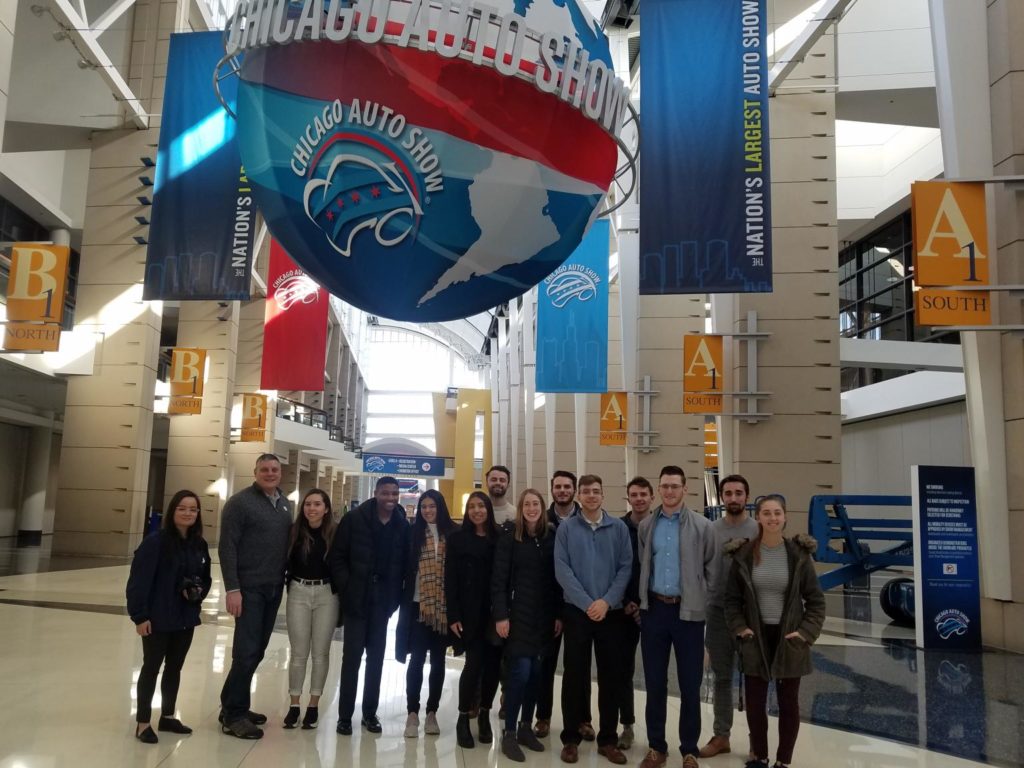 Judson students have been helping organizers facilitate members of the media during Media Days held Feb. 5-7. Tonight's show events are capped with an exclusive First Look for Charity gala, which Judson students may attend. This event has raised more than $50 million for local charities since it began 28 years ago.

Most of Judson's interns are business majors and one is a Communications major. If you want to participate in this unique internship, plan now for spring 2021 and contact Business Department Chair Joyce Shotick to discuss requirements and eligibility to serve as a #CAS2021 intern.