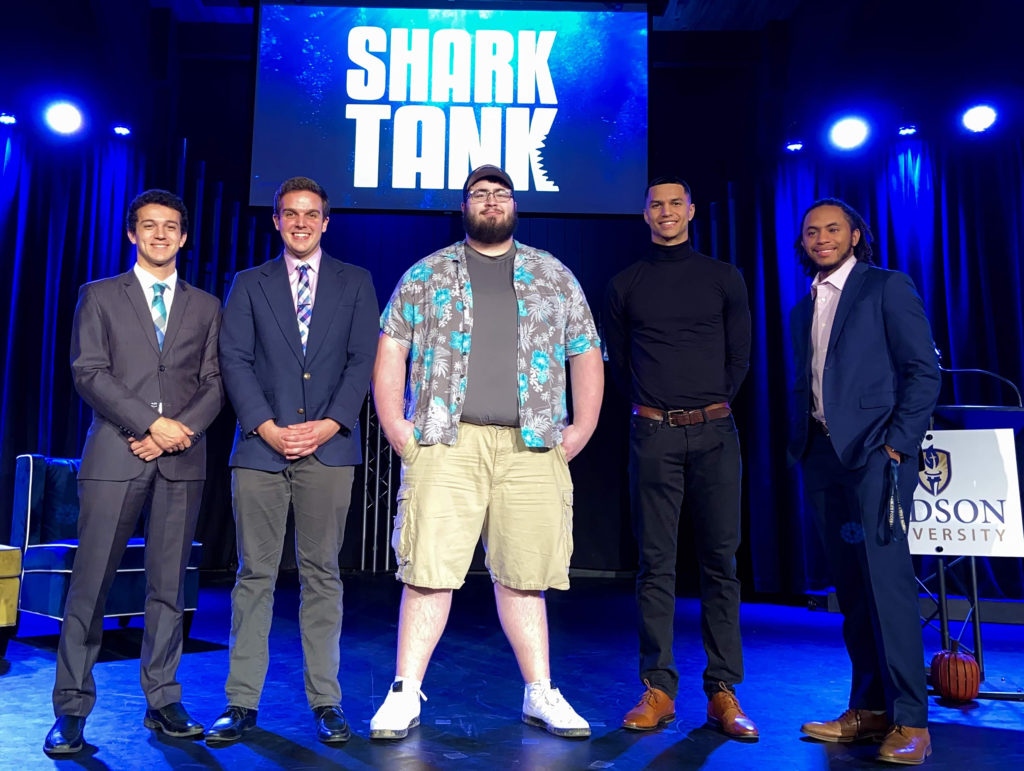 Judson University's sixth Shark Tank event held this week was energized by great ideas for new products and services by the contestants.
In the end, Senior Michael Ford of Rockford, Ill., won the $1,000 first-place prize for "Buoy Buddy," a floatation device for fishing poles that would prevent poles from sinking if they go overboard. Ford emphasized that this device would help prevent pollution in waterways and possible harm to animals. This add on product could work on several types of fishing poles.
Other winners of the night included senior Riley Rowan of Algonquin, Ill., who won the $500 second-place prize for his idea for "Hover My Schedule," an app that creates class schedules for college students that weighs the student's schedule, classes available, projected graduation date and degree of class difficulty together before suggesting a schedule. Senior Teesean Patterson of Toledo, Ohio, took home third-place honors of $250 and the Fan Favorite prize for his "Electron Stability" for a new kind of athletic sock that includes an orthopedic ankle brace in the sock to reduce the risk of sprain for athletes.
The night's contestants included senior Michael Mikhail of Elgin, who created the "Amazon Café," which combined a coffee shop with an Amazon delivery space, and freshman Moses Gonzales III of Riverside, Calif., who sported a poncho while describing "Moe's Tacos," a taco delivery service that would cater to businesses, campuses and events. A sixth contestant, Diamond Holmes, was forced to withdraw for health reasons but hopes to participate in next year's event.
Congratulations to the contestants, judges and organizers for a wonderful event!