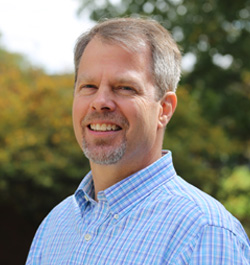 Pastor Elliott Anderson is serving as pastor to Judson's faculty, staff and coaches. He invites anyone from the Judson community to join him for a Monday morning prayer time at 9 a.m. beginning Monday, Sept. 9, in the Alumni Room (formerly Didier Den). The Alumni Room is now located in the University Center. Pastor Elliott will share about renewal and explore Scripture before providing a time for prayer requests and prayer with and for one another.
Pastor Elliott has the following "walk-in" office hours for confidential prayer, counsel, or conversation.
Tuesdays 9:00-11:00 a.m.
Wednesdays 1:00 – 3:00 p.m.
Thursdays 12:00 – 2:00 p.m.
Schedule an appoint via email [email protected] or text 847-624-4545; or simply drop by his office. He is also available for breakfast or lunch conversations as well. Pastor Elliott's office is in the back corner of the University Center's first series of business offices.