The Demoss Center for Worship in the Performing Arts (DCWPA) is excited to present two musical events in August to kick off the new school year, including a faculty recital and an opera production.
Dr. Sojung Lee Hong will collaborate with violinist Charlene Kluegel for an afternoon of classical music, including works by Mozart, Messiaen and Elgar. The recital will take place on Sunday, August 25, at 4:00 p.m. at Thulin Auditorium in Thompson Hall, and is free of charge.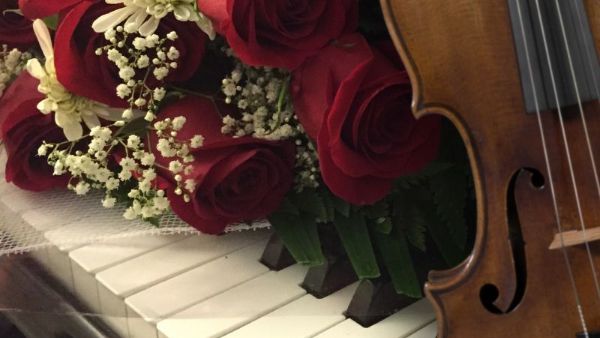 The newly formed Midwest Opera Theater's first opera production will premiere at 7 p.m. on August 31 at Thulin Auditorium in Thompson Hall.
The performance will feature two one-act operas, Puccini's Suor Angelica and Mozart's The Impresario. Celebrated operatic soprano, Maria Kanyova – wife of Judson Music Chair Dr. Robert Kania – who won international critical acclaim portraying the role of Suor Angelica in New York City Opera's production of Suor Angelica will star in this production along with Hope Dedrick, Lauren Sutherland, Emily Stott, Amelia Clark and Paula Bowers. Judson's own Dr. Josh Jones and Kimberly Schmidt will star in the comedy, "The Impresario," along with Ariel Downs, Courtney Bostwick, and Nick Navarre.
The Judson Community is invited to an evening of intense emotion in the tragic tale of Suor Angelica contrasted with the lively wit and humor of The Impresario. Both operas will be directed by Maria Kanyova and accompanied by Midwest Opera Theater's Chamber Orchestra conducted by Maestra Laurann Gilley.
Ticket prices are $15 General Admission, $10 Faculty & Staff and $7 Student. For ticket reservations, please visit Midwestopera.org/shows.