This summer, Campus Operations team has been working hard to update the campus. One of the major updates is a complete revamp of Riverside Cafe in the lobby of Lindner Tower. These renovations will create a much larger dining area at Lindner Tower with increased food processes.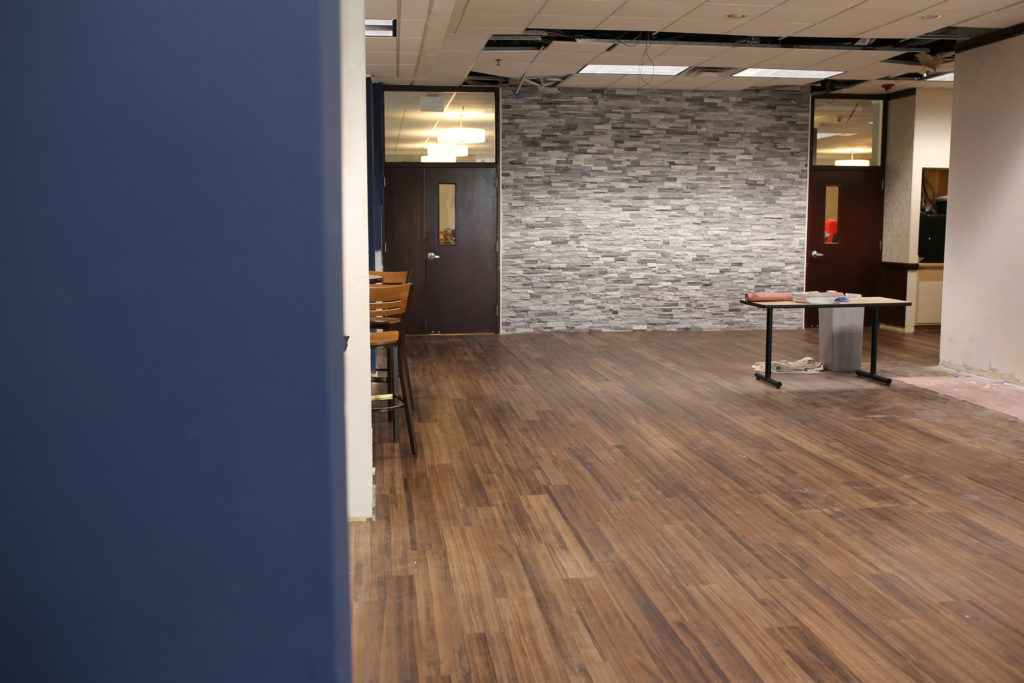 Previously, the Riverside Cafe had seating space for 6-8 students. Since knocking down two walls and redesigning the space, the cafe will now seat approximately 20-25 students who will be able to study and chat with friends while grabbing coffee, snacks or lunch. Fresh Ideas has upgraded the food options in the Riverside Cafe by installing a deli counter for students to purchase a chips-and-sandwich combo.
In addition to the Cafe renovations, students will be eager to return to Volkman Hall which will be getting a helpful facelift with new appliances, paint jobs, and flooring in many of the rooms. The Campus Operations team will also renovate the first floor student lounge. These renovations are just a few of the projects happening this summer in addition to general improvements around campus.