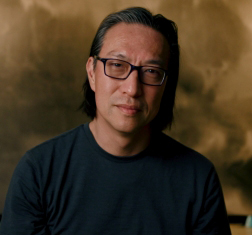 Artist, writer and speaker Makoto Fujimura will give the keynote address during Spring Commencement on Saturday, May 4 at Lindner Fitness Center at both the 10 a.m. and 2 p.m. ceremonies.
Fujimura is recognized worldwide as a cultural shaper. He was recently appointed Director of Culture Care Initiative at Fuller Theological Seminary's Brehm Center. A Presidential appointee to the National Council on the Arts from 2003-2009, Fujimura served as an international advocate for the arts, speaking with decision makers and advising governmental policies on the arts. In 2014, the American Academy of Religion named Makoto Fujimura as its 2014 Religion and the Arts' award recipient. His books have won numerous awards including the Aldersgate Prize for "Silence and Beauty" (IVPress).
Fujimura's work has been exhibited at galleries around the world, including Yokohama Museum, The Contemporary Museum of Tokyo, Tokyo National University of Fine Arts Museum, Bentley Gallery in Arizona, Gallery Exit and Oxford House at Taikoo Place in Hong Kong, Tikotin Museum in Israel, and Vienna's Belvedere Museum. He is one of the first artists to paint live on stage at New York City's legendary Carnegie Hall as part of an ongoing collaboration with composer and percussionist Susie Ibarra.