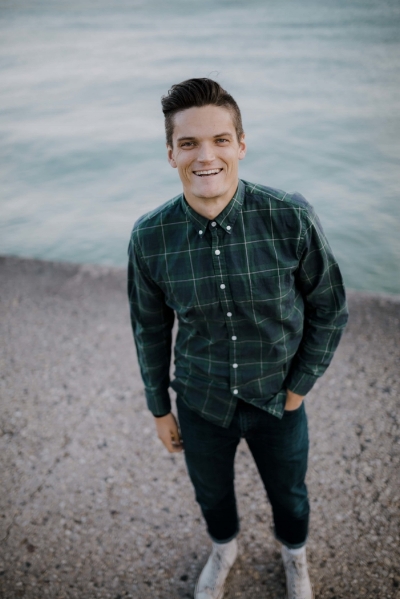 Author, speaker and spoken word artist Jon Jorgenson will be the guest host for Spiritual Enrichment Week in chapel Feb. 4-8. Chapels will be held Monday, Wednesday and Friday at 10:00 a.m. and Tuesday and Thursday at 11:00 a.m. Jorgenson's YouTube videos have been viewed by more than 15 million people. He partners with many organizations including Awana International, Moody Bible Institute, the Willow Creek Association, and hundreds of other churches, colleges, and conferences all over the globe.

Jon published his first book in 2014, "Authentic Love: Everything I learned about Jesus I learned from a child." He served as the Creative Director of The Anima Series, a non-profit, online production company seeking to create inspiration, provide hope, and glorify God. Originally from Lake in the Hills, Ill., Jon graduated from Carnegie Mellon University's musical theater and acting school before moving to New York City and performing the lead role of Sky in the Broadway production of "Mama Mia."

Find out more about Jon on his website (www.jonjorgenson.com).